Candidates for an initial teaching license in grades K through 5, and Special Education, as well as Reading teacher, or Reading Specialist candidates are required to take the Foundations of Reading examination.
Requirements
Eligibility requirements vary depending on the type of license you are applying for. Regardless of the license type, the Foundations of Reading exam is required to obtain your teaching license as an educator of reading to grades K through 5.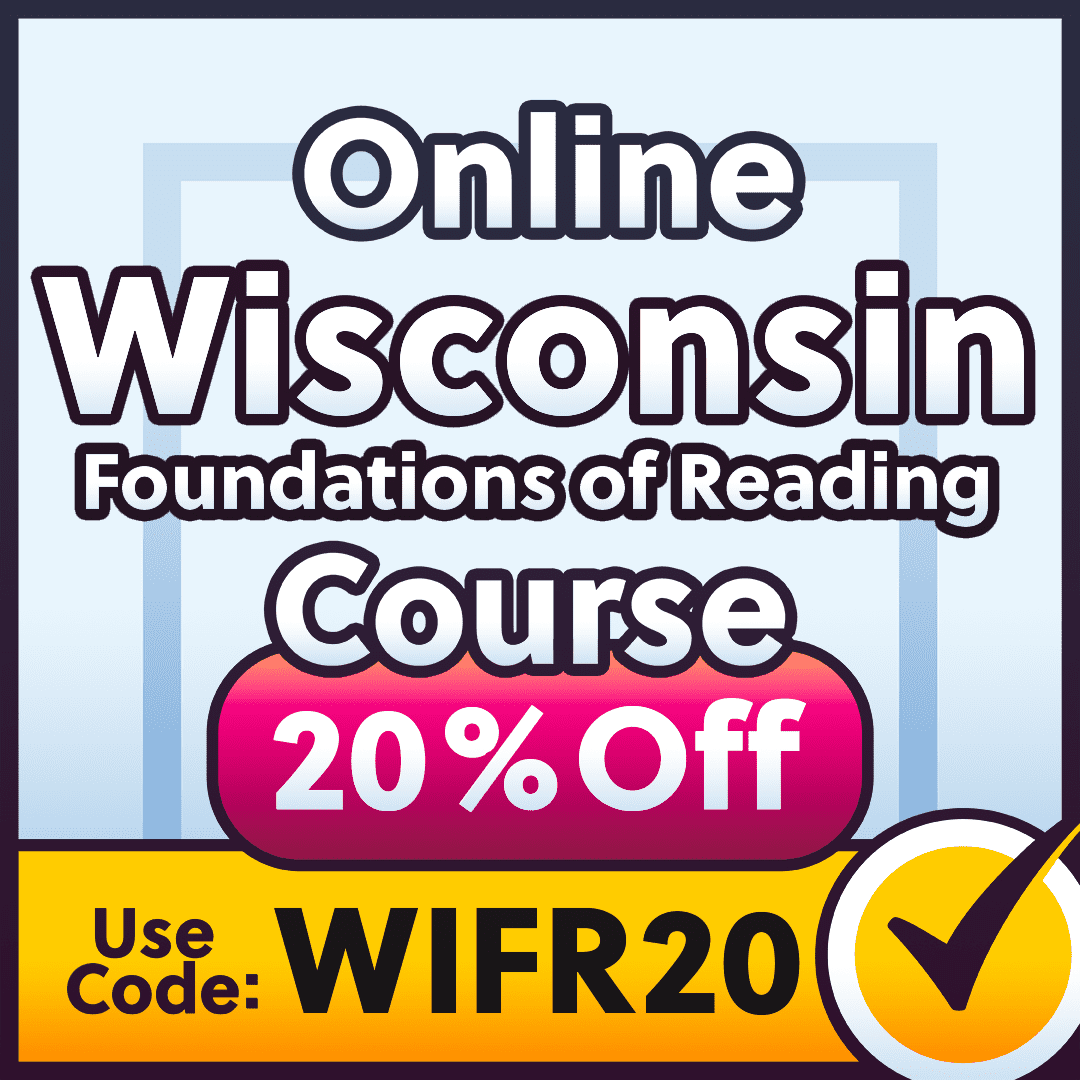 Registration and cost
Register for the exam on the Wisconsin Foundations of Reading website. Registration for the exam is separate from your Department of Public Instruction account which is where you apply for your teaching license. Creating an account allows you to register for certification exams and access your scores from completed tests.
Once your account is created, select the Foundations of Reading exam, and follow the directions to complete the application and submit the $139.00 fee. Payment is accepted by Visa, MasterCard, or debit card with the Visa/MasterCard logo only.
Once your registration is accepted, you will receive an authorization to test. Follow the directions in the email to schedule your exam. The Foundations of Reading exam is delivered at testing centers located nationwide.
What can I expect on the exam?
The Foundations of Reading exam is computer-delivered and consists of 100 multiple-choice and two constructed-response questions. You have four hours to complete the exam.
The assessment contains four domains:
Foundations of reading development – 35% of questions
This domain tests your understanding of phonological and phonemic awareness, print and the alphabetic principle, the role of phonics in reading development, and word analysis skills and strategies.
Development of reading comprehension – 27% of questions
This domain tests your understanding of vocabulary development, reading comprehension, and reading strategies.
Reading assessment and instruction – 18% of questions
The integration of your knowledge and understanding in the use of formal and informal assessment methods and your knowledge of reading instruction methods are examined in this domain.
Integration of knowledge and understanding – 20% of questions
You are asked to prepare two responses on a topic related to one or more of the following: reading development, development of reading comprehension, or reading assessment and instruction.
Time distribution
You have four hours to complete the examination. You can move forward and backward through the exam, but you will want to monitor your time. A rule of thumb for the exam is to allow 45 minutes for the constructed-response questions and three hours and 15 minutes for the multiple-choice questions.
Test day
You select the testing center convenient to you at registration. The information you need for your testing appointment is provided on your confirmation email including location, date, and time. Materials you need for the exam are supplied; you cannot bring references, writing tools, cell phones, just to name a few, with you into the testing center.
After you complete the pre-test paperwork, you are escorted to your testing station where scratch paper and a pen or pencil is provided. Before you begin your exam, you have a 15-minute tutorial. The tutorial is designed for familiarization of the test delivery method. After the tutorial, your exam begins.
Work through the exam and mark questions to return to. Do not spend too much time on each item and guess if you have to. There is no penalty for guessing. After you have reviewed your answers, submit your test for scoring, return all materials to the test administrator, and leave the testing center.
Exam score report
The multiple-choice questions are scored by computer, and the constructed-response questions are scored by at least two educator professionals. You receive one point for each correct answer on the multiple-choice questions, and your constructed-response answers are scored on a scale of one to four.
Your raw score is obtained by adding the scores from the two types of questions and then converting that raw score to a scaled score. The passing score for the Foundations of Reading exam is 240. Your report is available by 10:00 pm on the score-reporting date. Your report is sent to your licensing board and the teacher preparation program you identified at registration (if any).
How Can I Prepare for the Wisconsin Foundations of Reading Test?
That's a great question. We've broken down the answer into three parts.
Do yourself a favor and study. Do not walk in unprepared. We have recommended prep materials below, but that only helps if you actually try. Plus, studying is actually proven to be the best antidote to test anxiety.
Take care of yourself. Make sure you're eating well, exercising, and sleeping. All of these things are scientifically linked to brain performance. If you take care of your body, you'll be helping your grades.
Get a study guide or set of flashcards. Some people study better a certain way. Find your study strengths and make the most of them. We've tried to make it easy for you by tracking down the best study guide and flashcard set for your exam. Below you'll see links to both!