The Professional in Human Resources Exam is developed and maintained by the HR Certification Institute (HRCI) to give credentials to those seeking a professional career in HR. It is recognized worldwide as the premier HR certification organization.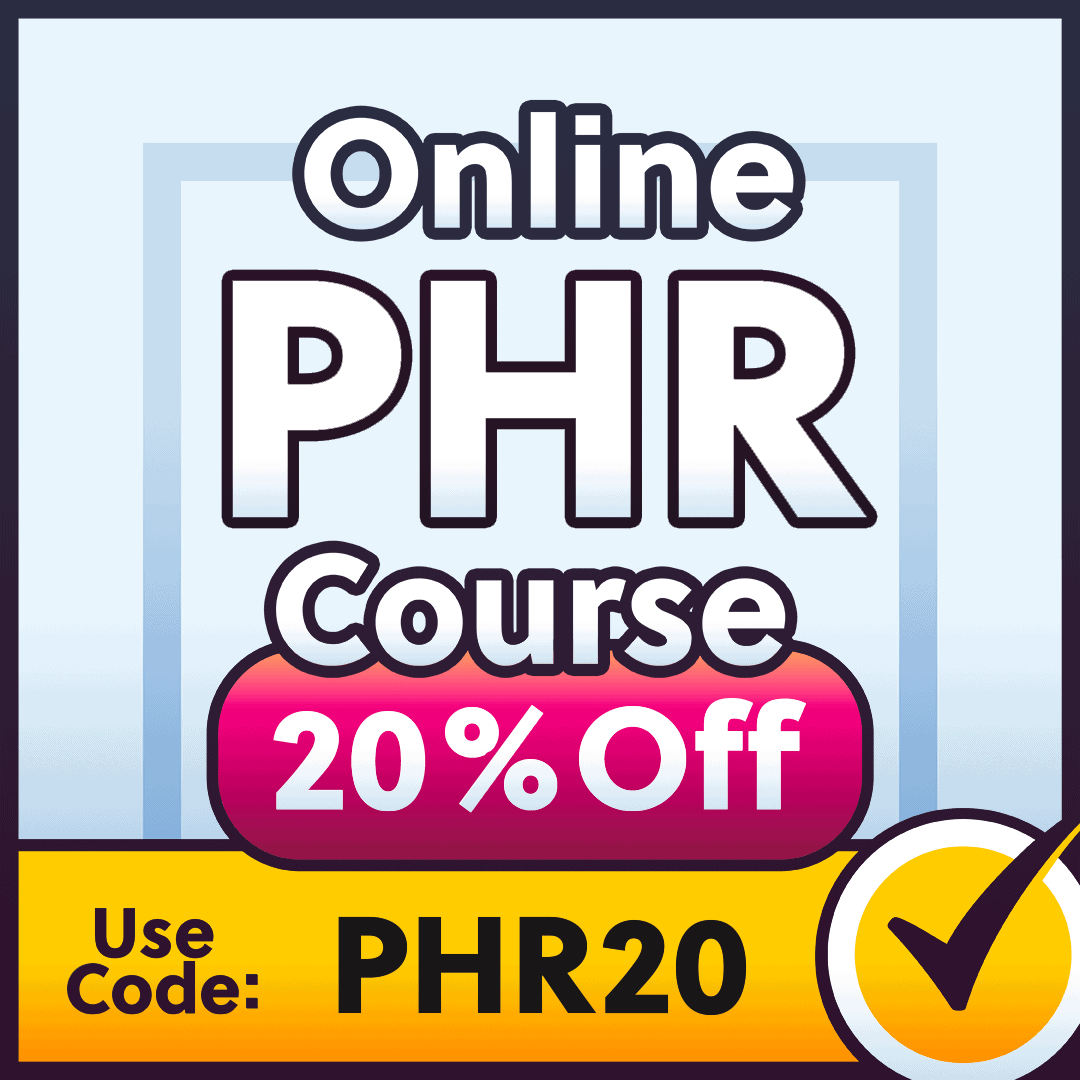 Who is Eligible?
To sit for the PHR, you must meet one of the following criteria:
Have at least one year of professional HR experience and a master's degree or higher,
Have at least two years of professional HR experience and a bachelor's degree or higher, or
Have at least four years of professional HR experience and a high school diploma
There is an exam fee of $395 and an application fee of $100. These are non-refundable and are not able to be transferred either.
Applications can be made online or over the phone.
When and Where is it Taken?
Once your application has been approved, you will receive an eligibility ID from HRCI. This gives you a 120-day window to schedule and take your exam.
The PHR exam is administered by Pearson VUE via computers. You can schedule this exam year-round at one of Pearson's many nationwide testing sites. Some international sites may be available as well.
It is recommended that you register for your exam early to ensure the time, date, and location of your choosing. Space and seating are limited and are filled on a first come, first served basis.
Special accommodations are available for those who may not be able to test under normal conditions. If you are in need of such, a request will need to be made during your application or registration process. This will have to be approved given that proper documentation can be provided.
You can reschedule or cancel your exam appointment for any reason up until the last 48 hours before your original exam for an additional fee of $150. Otherwise, you will forfeit all fees paid up to that point and be considered absent.
After you have scheduled your exam, you will be sent a confirmation email with the date, time, and directions to your chosen testing center.
What Should I Bring?
It is critical to arrive at least 15 minutes early to your exam. This will ensure that you have time to complete the proper sign-in process required before the exam begins. If you do not arrive with time to do this, you will be considered late and will not be allowed to sit for the PHR that day and will forfeit all fees.
You will be required to bring a valid, government-issued photo ID with you to the testing site. This must include your full name as it appears on your application, your signature, and a recent and recognizable photo. IDs with missing or incorrect information will not be accepted which means you will be denied entrance to the exam and counted as a no-show.
No personal items are allowed in the testing area. This includes:
Cell phones
Food and drinks
Outerwear
Watches and jewelry
Any study or testing materials
These items will be kept in a designated locker during the exam.
What is Covered?
This computer-based exam is broken into five main sections or functional areas. There are 175 questions in total. These may be multiple choice, multiple choice with multiple responses, drag, and drop, fill in the blank and scenario questions.
There are 25 questions classified as unidentified pretest items. These will be scattered throughout your exam and will not count toward your score.
Below is a brief description of each section and what it entails, as well as the weight given to each of those sections.
Business Management (20% of exam)
Reinforcing expectations, influencing decision making, and avoid risk using organization and business environment information.
Talent Planning and Acquisition (16%)
Following federal laws related to the hiring process to find, attract, and employ talent.
Learning and Development (10%)
Applying and evaluating programs and providing consultation and data to contribute to the organization's learning and development actions.
Total Rewards (15%)
Applying, promoting, and managing benefit and compensation programs following all related federal laws.
Employee and Labor Relations (39%)
Implementing, managing, and monitoring programs and policies that legally benefit the employee experience.
You will be given a total of three hours to complete the entire exam.
How is it Scored?
You will receive an unofficial copy of your exam results at the end of the exam at the testing center. Official results are typically available online through your HRCI account with 1-2 business days. You will be notified when they are ready.
Your score report will include your pass/fail status and, for those who do not pass, your scaled score. If you are unsuccessful, it will also include information about your performance in each main section of the exam. This is meant to be used as a guide for future attempts only and not an official domain scores.
For those who do not pass the PHR, you may schedule to retake the exam after a 90-day waiting period. You will be required to reapply and submit another fee as well. No more than three exam attempts can be made with a 365-day period.
For those that pass, you will receive information with your official results on how to claim your digital badge, which is your official certification. A paper certificate is also available for an additional fee.
Your PHR certification is valid for three years. You will need to earn at least 60 recertification credits during those three years or retake the exam to maintain your credentials.
How Can I Prepare for the PHR Test?
We believe that different learning styles require different tools for success. We have compiled a list of the best study guides, online courses, flashcards, and practice tests that we've found on the market. Some of these guides have review videos, for you visual learners out there. Others have practice tests, which have been proven to increase student scores by a whole letter grade (in some cases more than that)!
Top Study Guides:
Best Online Course:
High-Quality Flashcards: