The ATAS test is developed and maintained by the New York State Teacher Certification Examinations or NYSTCE. It is designed to assess whether or not prospective teaching assistants, paraprofessionals, and paraeducators have the skills and knowledge expected from those in that field in the state of New York. These skills and knowledge are basic to the areas of reading, writing, math, and instructional support.
Who is Eligible?
The NYSTCE does not hold any certain set of eligibility standards to take this exam. You will need to register for the exam on their website. This registration process will ask that you create an account with them and fill out an application.
There is also a $71 fee for this exam that must be paid during registration. You will then be sent information about how to schedule your exam.
However, you will want to check with your school district or licensing agency to make sure there are no other requirements that must first be met, as each is allowed to set some of their own standards.
When and Where is it Taken?
All NYSTCE exams are computer-administered through Pearson VUE. These can be scheduled year-round, Monday through Saturday, except on holidays and are available at many locations throughout the state of New York and nationwide. A complete list of dates, times, and locations will be provided to you during registration.
It is recommended that you register for your exam early as space and seating may be limited in some locations.
Special accommodations are available upon request at many locations for those who may not be able to test under normal conditions. This can be done during your application and registration process.
Should you need to reschedule or cancel your exam appointment, you may do so anytime up until the last 48 hours before your original exam. after this time, you will forfeit any and all fees paid and have to reapply and submit payment.
Pearson VUE will send you a confirmation email once you have scheduled your exam with the time, date, and address of your appointment.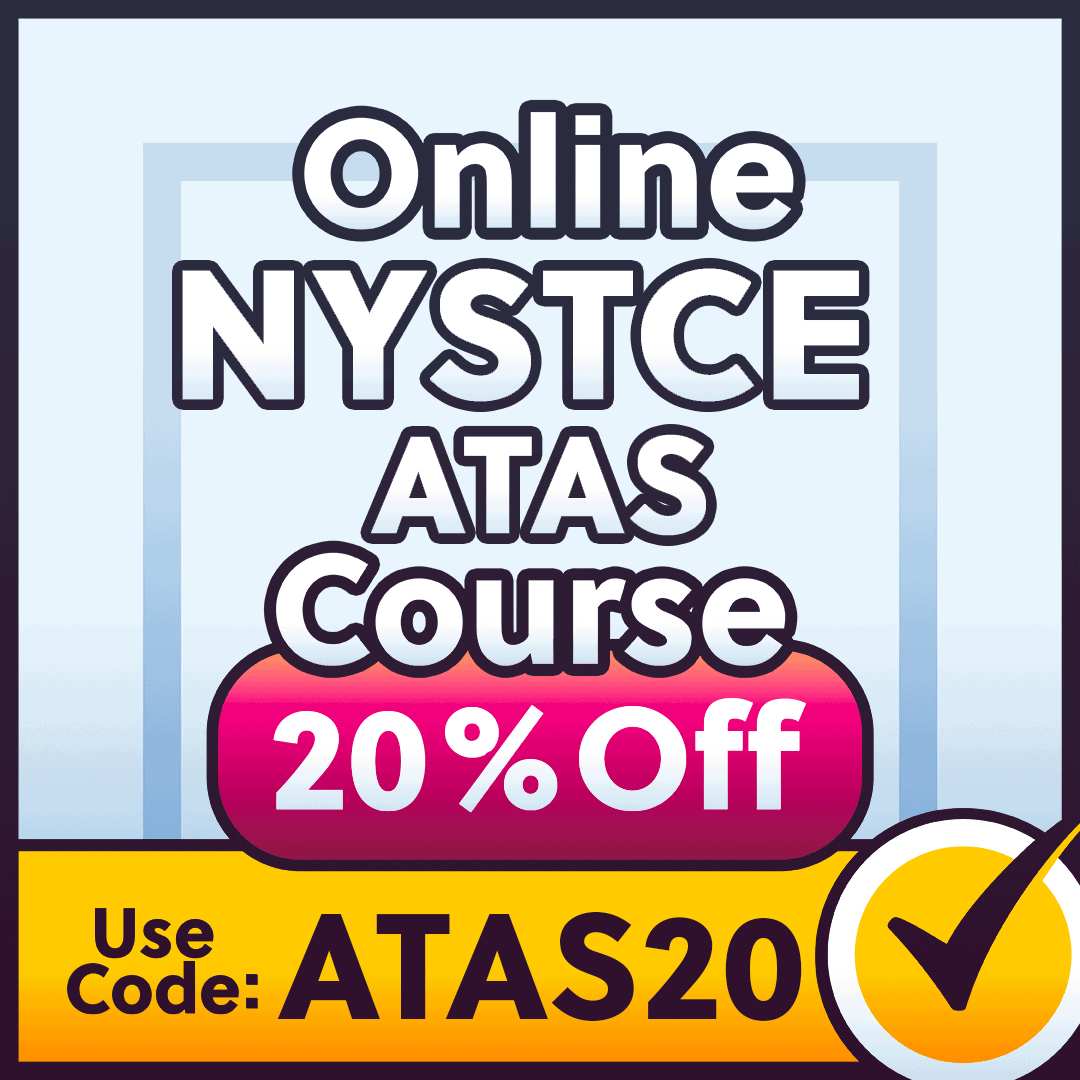 What Should I Bring?
Firstly, it is very important that arrive at least 15 minutes early for your exam appointment. there is a check-in process that will need to be completed before you can begin your exam. If you do not arrive on time, you will be considered a no-show and will not be allowed to test and will have to reschedule for another date and make another payment.
You will need to bring a current and valid, government-issued photo ID with you to the testing center. This must include your signature, full name as it appears on your application, and a recognizable photo. if there is any missing or incorrect information, you may be asked to present another ID or risk not being able to test that day.
For this exam, you may not bring any personal items with you into the testing area. This includes:
Cell phones
Watches and jewelry
Paper and pencils
Calculators
Food and drinks
Bags or purses
Hats, coats, and
outerwear
These must be kept in a designated locker for the duration of the exam. If you are found with any such items on your person at any time during the exam, your scores will be voided and you will be dismissed from the testing site.
What is Covered?
This exam is made of 100 selected-response questions. You will be given three hours to complete the test.
Below is a brief description of each of the main areas on the ATAS as well as the amount of weight given to each.
Reading (27%)
Vocabulary, reading comprehension, and interpreting reading and graphic information
Writing (27%)
Understanding sentence structure, parts of speech, punctuation, and standard use of grammar, capitalization, and spelling.
Mathematics (27%)
Number concepts, addition, subtraction, multiplication, and division of whole numbers, the order of operations, fractions, decimals, and percents
Instructional Support (19%)
Understanding classroom instruction related to reading, writing, and mathematics
It is important to answer every question, and there is no penalty for guessing.
How is it Scored?
At the end of your exam, you will receive an unofficial score report at the testing center. Your official score report will be available to you, the NYSTCE, and any institution you previously selected at 10 pm EST on the date listed for your test date. This will include your pass/fail status, your total scaled score, and your performance in each main area of the exam.
Scores are scaled on a range from 100 to 300. You must receive a score of at least 220 to be considered passing.
Those who pass the exam will receive certification as a Level I, Level II, Level III, or Pre-professional New York State teaching assistant.
For those who do not pass the exam, the NYSTCE allows you to retake it. However, you must wait at least 30 days to do so. you will need to re-register every time. There is no limit to the number of attempts taken.
How Can I Prepare for the NYSTCE ATAS Test?
That's a great question. We've broken down the answer into three parts.
Do yourself a favor and study. Do not walk in unprepared. We have recommended prep materials below, but that only helps if you actually try. Plus, studying is actually proven to be the best antidote to test anxiety.
Take care of yourself. Make sure you're eating well, exercising, and sleeping. All of these things are scientifically linked to brain performance. If you take care of your body, you'll be helping your grades.
Get a study guide or set of flashcards. Some people study better a certain way. Find your study strengths and make the most of them. We've tried to make it easy for you by tracking down the best study guide and flashcard set for your exam. Below you'll see links to both!