The Psychiatric-Mental Health Nurse Practitioner (Across the Lifespan) Certification is a board certification credentialing examination providing a valid assessment of a candidate's entry-level clinical knowledge and skills. Upon successful completion of the exam, the candidate is awarded the designator PMHNP-BC.
Eligibility
Before you sit for the PMHNP-BC credential exam, you must meet the following criteria:
A valid unrestricted RN license in a state or territory of the U.S., or
A valid legally recognized equivalent outside of the U.S., and
Master's, Postgraduate, or Doctoral Degree

Degree must be from a psychiatric-mental health nurse practitioner program accredited by:

The Commission on Collegiate Nursing Education (CCNE), or

The Accreditation Commission for Education in Nursing (ACEN)

500 faculty-supervised clinical hours as a part of the program

Three separate graduate-level courses in:

Advanced physiology/pathophysiology

Advanced health assessment

Additional content courses including:

Health promotion or maintenance

Differential diagnosis and disease management, including the use and prescription of pharmacologic and nonpharmacological interventions

Clinical training in at least two psychotherapeutic treatment modalities
Candidates may sit for the examination before graduation provided all other eligibility requirements are fulfilled with credentialing upon graduation. Verification of eligibility is emailed or mailed to the American Nurses Credentialing Center (ANCC) before a candidate can register for the exam. Processing time for applications ranges from two weeks for emailed applications and eight weeks for mailed applications.
Test Design
The computer-delivered exam consists of 175 multiple-choice questions, each with four possible answers. 150 questions are scored, and 25 questions are used to evaluate validity for potential use on future exams. You will not know which 25 questions will not be scored, so answer each question to the best of your ability.
The PMHNP-BC credential exam content includes the following five domains:
Scientific Foundation has 30 questions and constitutes 20% of the exam.
Advanced Practice Skills has 38 questions and makes up 25% of the exam.
Diagnosis and Treatment has 37 questions and also constitutes 25% of the exam.
Psychotherapy and Related Theories has 22 questions, 15% of the exam.
Ethical and Legal Principles has 23 questions, 15% of the exam.
Scientific Foundation tests both Knowledge and Skills. Under the Knowledge component, topics covered include advanced pathophysiology, advanced pharmacology, advanced psychopharmacology, neurodevelopment, neuroanatomy, neurophysiology, and psychogenomics. Under the Skill section, advanced physical assessment is covered.
Advanced Practice Skills only contains a Skills section. Topics covered include clinical interviewing, health promotion and disease prevention, mental health screening tool selection and interpretation, mental status exam, psychiatric emergency management, psychoeducaion, recovery and resilience promotion, risk assessment, and substance use screening tool selection and interpretation.
Diagnosis and Treatment tests for Knowledge and Skill. Under Knowledge, topics include DSM-5 diagnostic criteria and complementary and alternative treatments. The Skills section includes topics such as diagnostic and laboratory tests selection and interpretation, diagnostic impression, differential diagnosis, evidence-based practice, psychopharmacotherapeutic management, and pharmacotherapeutic management.
Psychotherapy and Related Theories also covers both Knowledge and Skill. The Knowledge section includes psychotherapy principles, change theories, developmental theories, and family theories. The Skill section includes topics such as therapeutic alliance development and management.
Ethical and Legal Principles includes Knowledge and Skill. The Knowledge section covers Patient's Bill of Rights, scope of confidentiality, ANA Scope and Standards of Practice: Psychiatric-Mental Health Nursing, and cultural and spiritual competence. The Skill section includes topics such as ethics in clinical decision making and patient advocacy.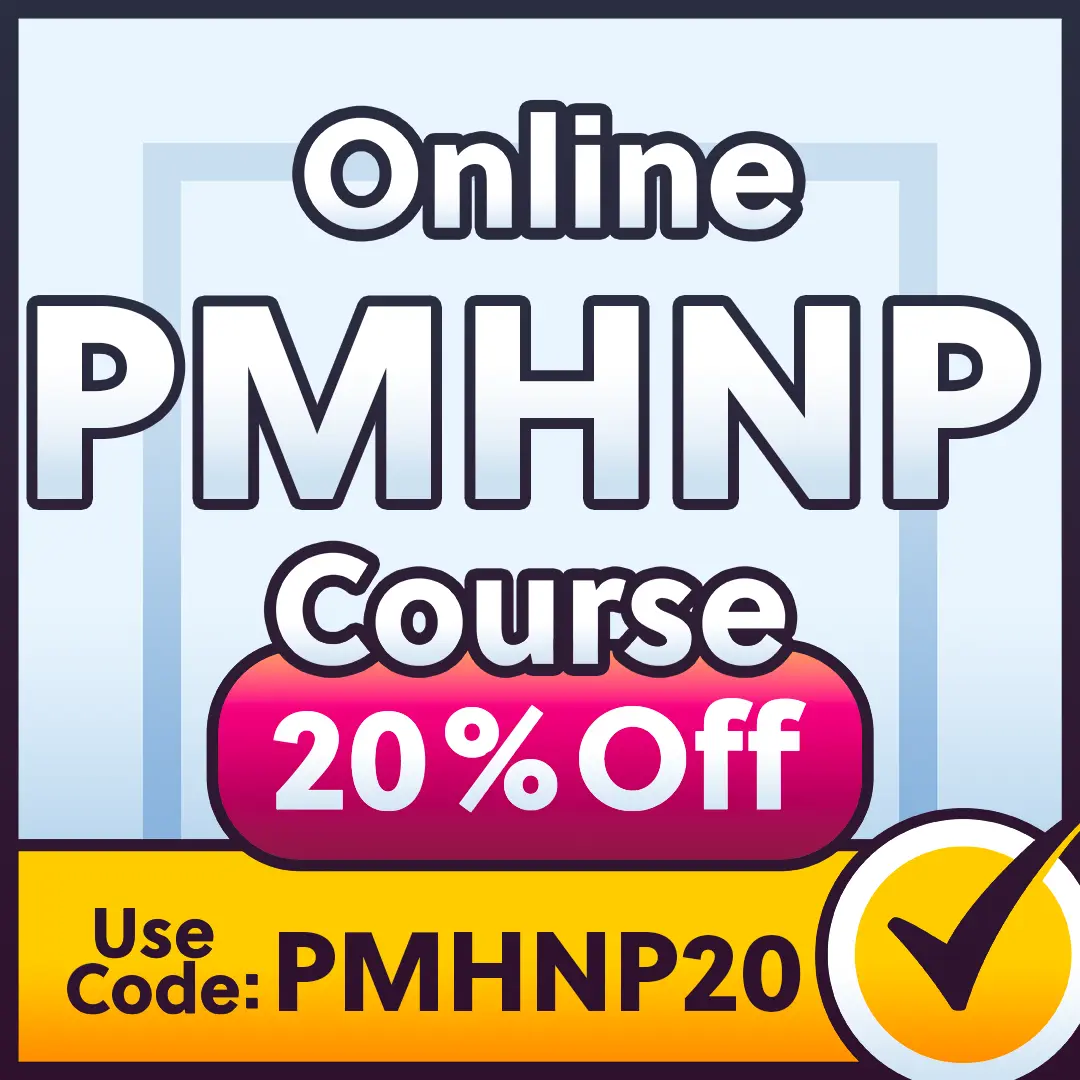 Registration, cost, and location
You will register for the exam online through the ANCC website. After you receive your notification authorizing the examination, you will have 90 days to schedule your test at a Prometric testing center. Prometric has testing centers worldwide, and appointment times vary by location.
Registration for the PMHNP-BC exam is $295.00 for American Nurses Association members, $340.00 for American Association of Nurse Practitioner members, $290.00 for American Association of Nurse Practitioner student members, $282.00 for American Psychiatric Nurses Association members, $340.00 for International Society of Psychiatric-Mental Health Nurses members, and $395.00 for non-members. The registration fee includes a $140.00 non-refundable application fee. Veterans may use their Veterans Administration Vocational Rehabilitation or G.I. Bill benefits towards the cost of the exam.
Test Day
Follow the directions you receive for your testing center and report at least 15 minutes before your testing appointment for check-in. Bring one form of valid, original identification with you. This can be a driver's license, state ID card, passport, or US military ID. Secure your belongings in the locker provided and follow the directions detailed to you by the testing center proctor. A dry-erase board and marker are provided. No other tools are allowed.
The testing appointment is four hours; this includes time to become familiar with the delivery method. If you have time remaining when you finish your exam, review your responses and make sure you have answered all of the questions. You are scored on the number of correct answers, and you are not penalized for incorrect responses.
Can I take a break during the exam?
Testers may leave the exam room to use the restroom or get a drink of water but will be required to sign out and back in according to testing site rules. Testing time will not be increased to account for any break.
Exam scoring and results
Before you leave the testing facility, you will receive your score report. The report will only state "pass" if you met or exceeded the passing score. If you failed, your score report will include information about each area of the test.
Your certification start date is the day you pass the exam and is valid for five years. You are allowed one free verification report, and additional verification reports are available for a fee.
What if I don't pass the exam?
You may retest no more than three times in a 12-month period, and you must wait 60 days from the date of your last test to submit your application for a retest. You will have to meet eligibility requirements in force at the time of your subsequent exam and pay a $270 retest fee.
Online PMHNP Prep Course
If you want to be fully prepared, Mometrix offers an online Psychiatric and Mental Health Nurse Practitioner Prep Course. The course is designed to provide you with any and every resource you might want while studying. The PMHNP Course includes:
Review Lessons Covering All the Topics
700+ PMHNP Practice Questions
More than 550 Electronic Flashcards
Money-back Guarantee
Free Mobile Access
and More!
The PMHNP prep Course is designed to help any learner get everything they need to prepare for their PMHNP exam; click below to check it out.
How Can I Prepare for the Psychiatric-Mental Health Nurse Practitioner Certification Exam?
That's a great question. We've broken down the answer into three parts.
Do yourself a favor and study. Do not walk in unprepared. We have recommended prep materials below, but that only helps if you actually try. Plus, studying is actually proven to be the best antidote to test anxiety.
Take care of yourself. Make sure you're eating well, exercising, and sleeping. All of these things are scientifically linked to brain performance. If you take care of your body, you'll be helping your grades.
Get a study guide or set of flashcards. Some people study better a certain way. Find your study strengths and make the most of them. We've tried to make it easy for you by tracking down the best study guide, flashcard set, and online course for your exam. Below you'll see links to all three!