The North Carolina Foundations of Reading Test is designed to evaluate the skills and knowledge of candidates with little to no experience, who are seeking an educator license.
This exam is computer-based and consists of 100 multiple-choice questions and 2 open-response questions. You will have 15 minutes to complete the tutorial and 4 hours to complete the test.
If you are a nursing mother or have a condition covered under the Americans with Disabilities Act that requires special accommodations, be sure to submit this request in writing. Supporting documentation should also be included. Once you receive confirmation that your request has been approved, you can then schedule your testing appointment.
Some of the arrangements that can be accommodated include extended testing time, the use of a medical device in the testing room, and the use of a trackball mouse.
Examples of comfort aids you can use in the testing room, that do not require prior approval, include bandages, eye drops, glucose tablets, hearing aids, inhaler, nasal drops, pillow or cushion, crutches, or wheelchair.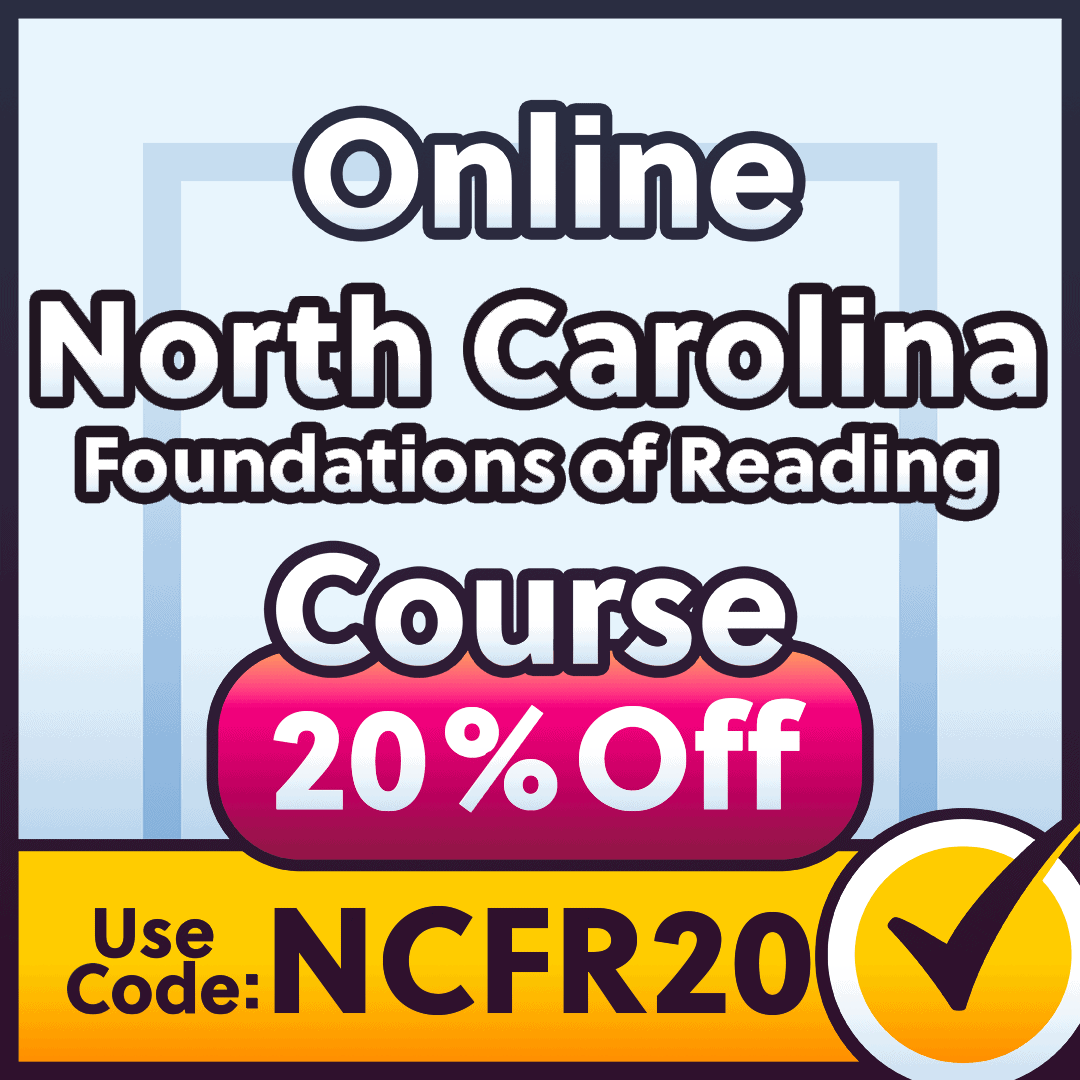 https://www.youtube.com/watch?v=DvI-Zh-Ax3E

What categories and objectives are covered on this exam?
The first three categories are made up of multiple-choice questions, while the last one, open-response questions.
Foundations of Reading Development – 35%
Development of Reading Comprehension – 27%
Reading Assessment and Instruction – 18%
Integration of Knowledge and Understanding – 20%
The objectives associated with the Foundations of Reading Development category are comprehending phonological and phonemic awareness, alphabetic principle and theories of print, the promotion of reading development and phonics, and word analysis and strategies.
The objectives associated with the Development of Reading Comprehension category are comprehending vocabulary development, the application of reading comprehension with regard to imaginative/literary texts, and the application of reading comprehension with regard to informational/expository texts.
The objectives associated with the Reading Assessment and Instruction category are comprehending formal and informal ways of assessing reading, and various ways of reading instruction.
The objective associated with the Integration of Knowledge and Understanding category is drafting an analysis that is organized and well-developed. The analysis will be on the topic of foundations of reading development, development of reading comprehension, and/or reading assessment and instruction.
What is the most convenient way to register for this exam?
Online.
What is the cost of the exam?
$139. This fee must be paid via a VISA/MasterCard credit card, or VISA/MasterCard debit card. If you do not have a credit or debit card, you can request instructions on how to submit payment using a check.
What are the testing dates and locations?
This exam is administered throughout the year. You can choose from testing sites nationwide, and schedule your appointment for Monday through Saturday, at a test center location that is convenient for you.
What should I do the day of the exam?
Report to the testing site 15 minutes early. This will allow you time to park and check in.
A valid form of identification is necessary in order for you to take the test. This ID must be in English, and include your name, signature, and recent photo, and should not be temporary or expired. Acceptable forms of identification include a driver's license, state identification card, passport, or U.S. military card.
There are several items prohibited from the testing area. Some of these include food/drink, cell phone, calculator, study materials, purse, and unauthorized medical devices.
Can I take a break during the exam?
Although there is no break scheduled into this exam, you may take a restroom break, if necessary. While on your break, the testing clock will not stop, which means you will have less actual test-taking time.
What is the passing score of this exam?
The minimum passing score of this test is 229.
What happens if I don't pass the exam?
Before re-taking the test, you must wait 30 days. You will have to register again, as well as pay the testing fee.
How Can I Prepare for the North Carolina Test?
That's a great question. We've broken down the answer into three parts.
Do yourself a favor and study. Do not walk in unprepared. We have recommended prep materials below, but that only helps if you actually try. Plus, studying is actually proven to be the best antidote to test anxiety.
Take care of yourself. Make sure you're eating well, exercising, and sleeping. All of these things are scientifically linked to brain performance. If you take care of your body, you'll be helping your grades.
Get a study guide or set of flashcards. Some people study better a certain way. Find your study strengths and make the most of them. We've tried to make it easy for you by tracking down the best study guide and flashcard set for your exam. Below you'll see links to both!