This exam, also known as the MNN, is required for all those seeking to become an RNC-MNN. A passing completion of this publicly demonstrates what you know and gives you recognition for your specialty neonatal knowledge. This exam is maintained but not administered by the National Certification Corporation or NCC.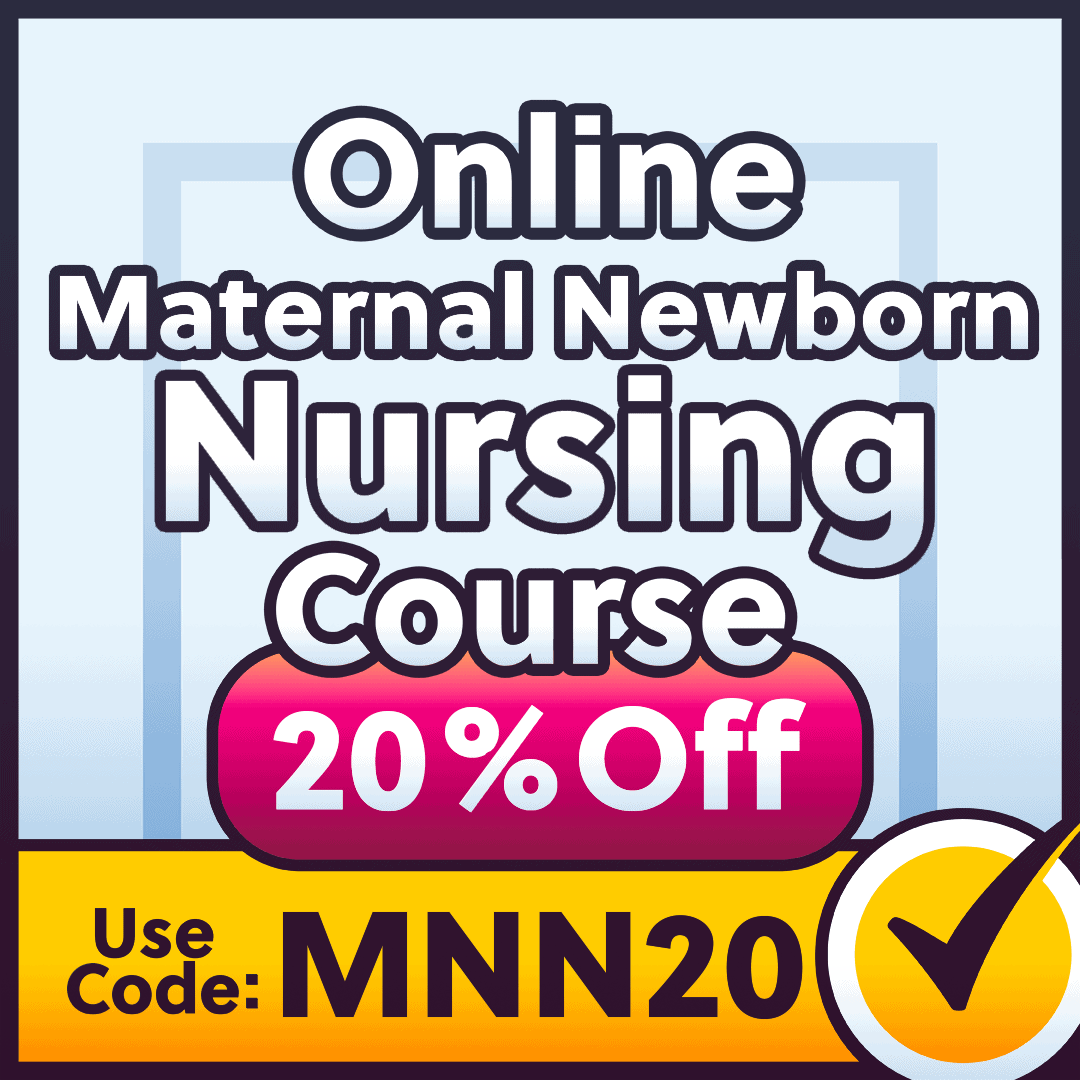 Who is Eligible?
All RNC-MNN candidates must possess:
A current and unrestricted RN license in the U.S. or Canada
24 months of specialty experience as a U.S. or Canadian RN with at least 2000 hours in direct patient care, administration, education, or research
Employment in this specialty during the last 24 months
The computer exam costs $325 which includes a $50 non-refundable application fee.
You may apply at any time. Applications take about two weeks to be processed, reviewed, and approved.
When and Where is it Taken?
Once your application has been approved, you will be sent an eligibility letter with instructions to schedule your exam. These are mailed out twice a month on the day before the testing window starts. You will then have a 90-day window in which to schedule and take your exam.
The MNN certification exam is taken through and administered by PSI/AMP at over 100 nationwide locations. Appointments can be made Monday through Saturday at either 9 am or 1:30 pm. Exams must be scheduled at least four days before you want to take it. Exams are typically taken via computer.
It is recommended that you register as early as possible as space is limited and filled on a first come first serve basis.
Special accommodations are available for those with disabilities and made not be able to take the exam under normal conditions. Contact the NCC for more information.
What Should I Bring?
It is critical that you arrive early for your exam session as there is a check-in process you will need to complete prior to taking the exam. If you arrive late, you will not be allowed to test and will have to reschedule.
This process will require that you bring two current and valid forms of identification with you. Both must contain your full name as it appears on your application and your signature. Your primary ID must also include a recent and recognizable photo.
All personal items are not allowed in the testing area. This includes but is not limited to cell phones, calculators, pencils, food and drinks, and any study materials.
What is Covered?
The MNN exam has 175 multiple-choice test questions. 150 of these are scored, while the other 25 are used as unidentified pre-test questions that are not scored. You will be given three hours to complete this exam.
Below is a brief outline of the five main categories of the exam and the topics tested within them.
Pregnancy, Birth Risk Factors and Complications (7% of exam)
Antenatal factors such as age, nutrition, maternal health status, obstetrical history, psychosocial/cultural issues, infertility, antepartum risk factors and complications, and fetal assessment
Intrapartal Factors like complications and medications of labor, fetal heart rate abnormalities and patterns, cord gases, and methods of delivery
Maternal Postpartum Assessment, Management and Education (26% of exam)
Physiological changes and physical assessment including laboratory values
Nursing care and education in regards to common medications, problems and complications, and comprehensive postpartum health assessment
Lactation and newborn feeding, family dynamics after childbirth, and maternal complications like hemorrhaging, infections, diabetes, postpartum depression, and thrombophlebitis
Newborn Assessment and Management (19% of exam)
Transition to extrauterine life, physiological changes and physical assessment such as systems review, neurobehavioral and sensory assessment, and gestational age assessment
Nursing care and family education in regards to newborn care, circumcision, safety, feeding, and cord care
Maternal Postpartum Complications (24% of exam)
Including complication in systems and areas such as hematologic, cardiovascular, infection, diabetes, and mood and substance use disorders
Newborn Complications (24% of exam)
Including complication in systems and areas such as cardiovascular and respiratory, neurological and gastrointestinal, hematologic, infectious disease, and genetic, metabolic and endocrine
How is it Scored?
All exams are scored electronically, regardless of whether it was taken on a computer or not. These unofficial reports are given to you at the testing site immediately after you have finished the exam. Official scores will be mailed from NCC within 21 days of your taken exam.
Your score report will include your pass/fail status and a brief breakdown of your performance in each major section of the exam, which is given as a word descriptor such as very weak, weak, average, strong, or very strong. Your score is not given as a percentage or in numerical value.
Your pass/fail status is based on a predetermined criterion as a statistical ability level. There is no penalty for wrong answers. Therefore, this ability level is determined by the number of correctly answered questions only in relation to the predetermined ability criterion.
If you pass this exam, you will be entitled to use the credential RNC-MNN for a period of three years. After this date, you will need to recertify or maintain your credentials. This can be done by completing a specific number of continuing education hours and filing a maintenance application and its appropriate fees at such time.
If you do not pass, you must reapply to retake the Maternal Newborn Nursing exam. There is no limit to the number of times you can take it. However, you may only do so after waiting at least 90 days from your last attempt and take the exam twice per calendar year.
How Can I Prepare for the Maternal Newborn Nursing Test?
That's a great question. We've broken down the answer into three parts.
Do yourself a favor and study. Do not walk in unprepared. We have recommended prep materials below, but that only helps if you actually try. Plus, studying is actually proven to be the best antidote to test anxiety.
Take care of yourself. Make sure you're eating well, exercising, and sleeping. All of these things are scientifically linked to brain performance. If you take care of your body, you'll be helping your grades.
Get a study guide or set of flashcards. Some people study better a certain way. Find your study strengths and make the most of them. We've tried to make it easy for you by tracking down the best study guide and flashcard set for your exam. Below you'll see links to both!
Online Maternal Newborn Nursing Prep Course
If you want to be fully prepared, Mometrix offers an online Maternal Newborn Nursing Prep Course. The course is designed to provide you with any and every resource you might want while studying. The Maternal Newborn Nursing Course includes:
55 Review Lessons Covering All the Topics
500+ Maternal Newborn Nursing Practice Questions
More than 450 Electronic Flashcards
Money-back Guarantee
Free Mobile Access
and More!
The Maternal Newborn Nursing Prep Course is designed to help any learner get everything they need to prepare for their RN-MNN exam; click below to check it out.