In order to be certified as a teacher in the state of Florida, a person must pass the Florida Teacher Certification Exam (FTCE). It's a battery of three tests. The first one is one professional education. It's a multiple choice test of 120 questions on how much the prospective teacher knows about the actual practices of teaching school classes, and at imparting knowledge and information to their students. The second part of the FTCE test is the general knowledge test. This used to be the CLAST test taken by college students, but that changed in 2002. It's now written specifically for the FTCE test, and is a multiple choice test covering math (45 questions), reading (40 questions), language skills (40 questions), and a written essay portion. The third test in the series is the subject area exam, which tests for knowledge of subjects like French, Spanish, Geometry, K-6 teaching, Physical Education, General Sciences, etc.
The number of questions on these different subject test varies greatly-from 40 to 225, with most being around 120. You'll take all three tests on the same day, usually a Saturday. It's best for college seniors to arrange to take it before they graduate, so they're ready and qualified to pursue employment as soon as they do. Generally, on all the tests, you'll need to answer about 60-70% of the questions correctly to earn your Florida teacher certification.
You'll receive your scores approximately one month after the test. If you happen to fail any of the tests, you are allowed to retake them, after waiting 31 days. You'll need to study diligently for the FTCE test, as there's no way you'll teach school in Florida without passing it. But there's no reason to worry, with hard work and serious study everyone who wants to teach should be able to pass it.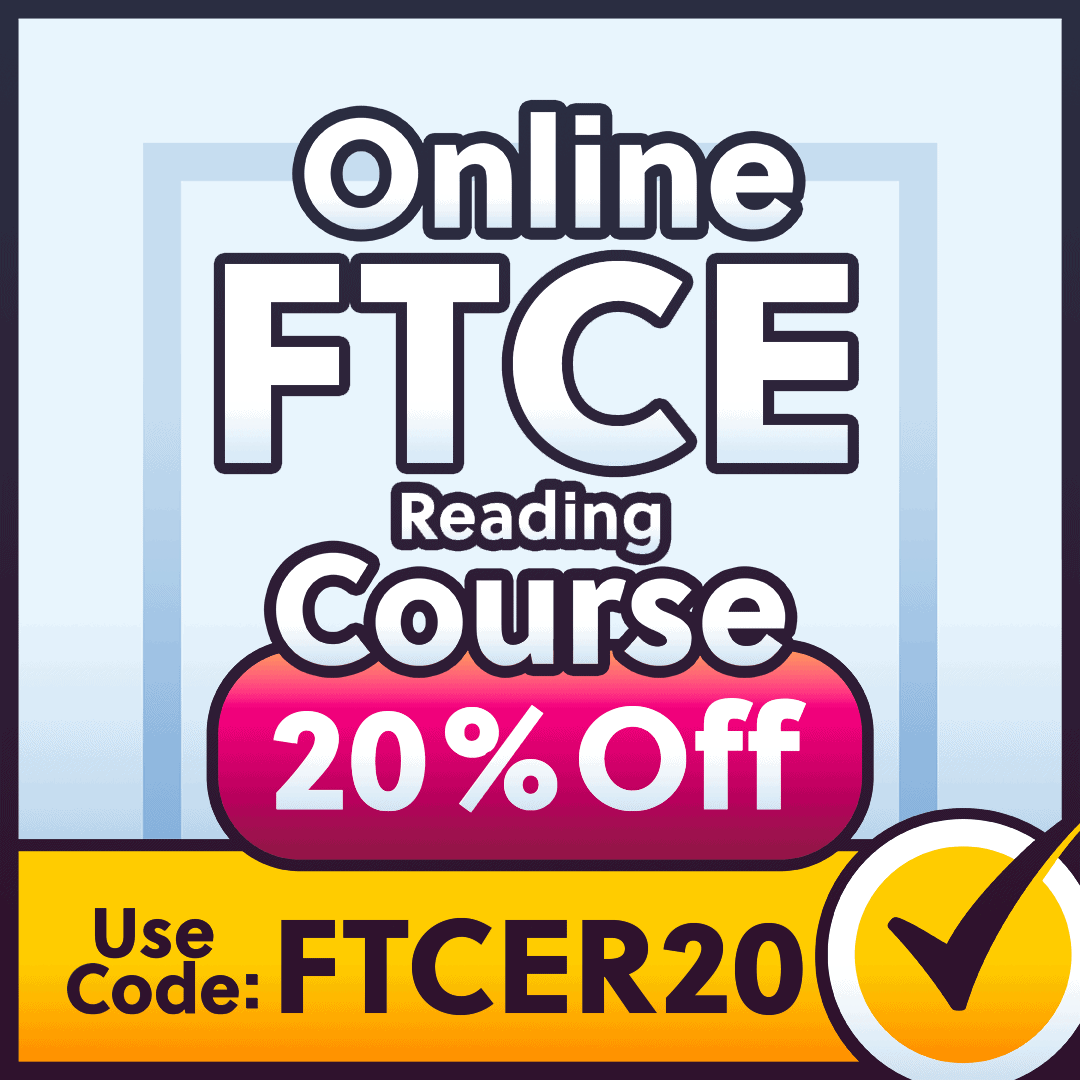 Test Resources
English Language Practice
Reading Practice
Mathematics Practice
FTCE Reading K-12 Online Course