The Emergency Medical Technicians (EMT) exam is used to
identify individuals with the basic knowledge and skills needed to stabilize
and safely transport patients. EMTs function as an emergency medical services
(EMS) team member under medical oversight.
Eligibility
Individuals interested in obtaining certification need to
meet the following requirements:
18+ years old
Successful completion of a state-approved EMT
course within the past two years
Hold a current CPR-BLS, Healthcare Provider
credential
Successful completion of the National Registry
cognitive exam
Successful completion of a state-approved
psychomotor exam
Registration, cost, and location
To register for the National Registry EMT (NREMT) Cognitive exam, create an account on the NREMT website. After your account is established, complete the application to test and pay the $80.00 application fee. When your application is approved, an authorization to test (ATT) is provided electronically. Generally, ATTs are provided within two business days but may take longer during high-volume periods.
Follow the directions on the ATT to register for the exam at
a Person VUE testing center. You have 90 days from receipt of the ATT to
register. Testing centers are located nationwide, and appointments are
available Monday through Saturday.
Test design
The cognitive exam is a computer-adaptive test (CAT). An
adaptive test adjusts for your skill level, and the multiple-choice questions
get harder with each correct answer provided. The goal of the exam is to assess
your knowledge and determine if you have the entry-level competency needed to
fulfill your duties as an EMT. The cognitive exam consists of 60 to 110 scored
questions, and ten unscored questions. An on-screen calculator is provided for
your use.
The cognitive exam consists of five content areas:
Airway, respiration, and ventilation – 18% to 22% of questions
85% of the questions focus on the adult patient, and 15% of the questions focus on the pediatric patient.
Cardiology and Resuscitation – 20% to 24% of questions
85% of the questions focus on the adult patient, and 15% of the questions focus on the pediatric patient.
Trauma – 14% to 18% of questions
85% of the questions focus on the adult patient, and 15% of the questions focus on the pediatric patient.
Medical, Obstetrics, and Gynecology – 27% to 31% of questions
85% of the questions focus on the adult patient, and 15% of the questions focus on the pediatric patient.
EMS Operations – 10% to 14% of questions
Test Day
On the day of your examination, follow the directions on
your ATT, including the identification you need to provide, and what is allowed
in the testing center. Arrive 30 minutes before your appointment.
At your testing station, you have the opportunity to take an
untimed computer tutorial. After you have completed the tutorial, your two-hour
exam begins. The adaptive format of the exam means that you are unable to skip
a question or go back and check your answers. With that in mind, take care when
selecting your responses. Remember, for each question, there is only one
correct answer.
Your exam ends when time runs out, or the computer has
determined that you answered enough questions to establish competency.
Scoring
Completed examinations are sent to the National Registry of
Emergency Medical Technicians for scoring. Test center staff does not have
access to your results and cannot answer questions about your exam. In one to
two business days after your test, the results are posted in your account.
You must achieve 70% to pass the cognitive exam. If you pass
the exam, your results state that you passed. If you failed the exam, detailed
information is posted to your account to help you study for the retest.
State-approved EMT
psychomotor examination
In addition to the cognitive exam, EMT candidates need to
pass a state-approved EMT psychomotor examination. The psychomotor exam is a "hands-on"
test assessing your ability to identify and treat the scenarios presented.
Topics covered on the psychomotor examination include
patient assessment and management for trauma and medical, BVM ventilation of an
apneic adult patient, oxygen administration by a non-rebreather mask, spinal
immobilization of a seated and supine patient, bleeding control, shock
management, cardiac arrest management, joint immobilization, and long bone
immobilization.
For registration and logistics of the psychomotor exam, contact your instructor or the state EMS office.
How Can I Prepare for the EMT Exam?
We believe that different learning styles require different tools for success. We have compiled a list of the best study guides, flashcards, and practice tests that we've found on the market. Some of these guides have review videos, for you visual learners out there. Others have practice tests, which have been proven to increase student scores by a whole letter grade (in some cases more than that)!
Online EMT Prep Course
If you want to be fully prepared, Mometrix offers an online EMT Prep Course. The course is designed to provide you with any and every resource you might want while studying. The EMT Course includes:
Review Lessons Covering All the Topics
450+ EMT Practice Questions
More than 550 Digital Flashcards
Over 20 Instructional Videos
Money-back Guarantee
Free Mobile Access
and More!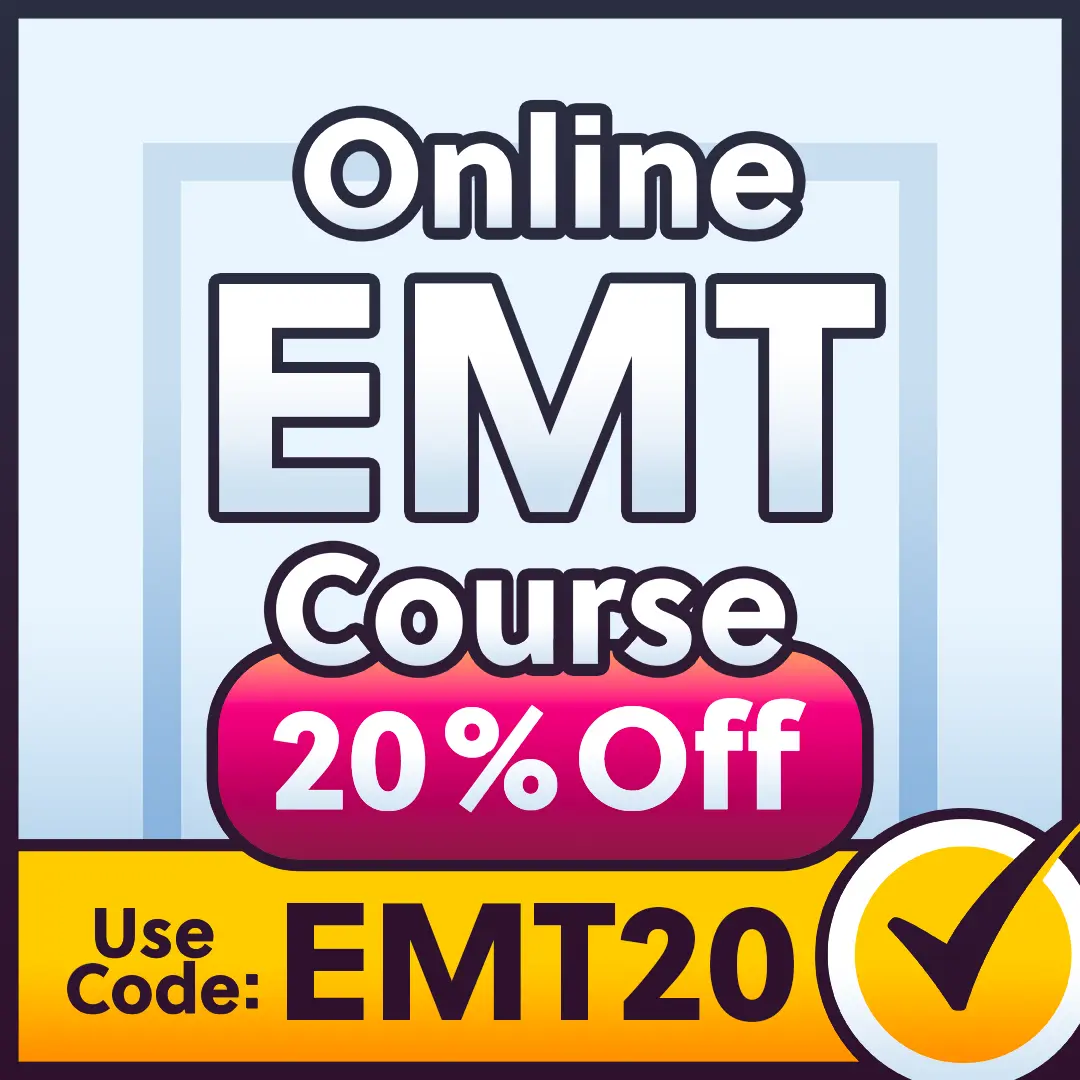 The EMT Prep Course is designed to help any learner get everything they need to prepare for their EMT exam; click below to check it out.
Top Study Guides:
Online Course:
Best Flashcards: