California Subject Examinations for Teachers or CSET program is designed by the Commission on Teacher Credentialing or CTC to be taken by prospective teachers. Successful completion of this exam is required for those who are seeking a certified teaching license covering multiple subjects.
Who is Eligible?
These exams are typically taken by prospective California state teachers during their education or licensing certification program. Each program or institution sets their own standards and eligibility requirements, as well as gauges when a candidate is ready for this CSET or any other. Therefore, you will need to check with your specific institution, school district, and/or state licensing agency to be sure you have met those requirements and are able to sit for this exam.
There is a $99 fee for each subtest or $247 for all three taken together.
When and Where is it Taken?
This exam can be scheduled year-round, Monday through Saturday. You can choose to take them all during one testing session or split them up separately.
Testing centers are located nationwide through Pearson VUE. A full list of dates, times, and locations will be made available to you during registration.
It is recommended that you register early as seating and space may be limited at some locations.
Special accommodations are available for those who may not be able to test under normal conditions. A request for these accommodations must be made during your registration process.
Should you need to reschedule or cancel your appointment for any reason, you may do so up until the last 24 hours before your exam at no additional cost.
What Should I Bring?
It is important that you arrive early for your exam as there is a check-in process to be completed before you can test. Those who arrive late will not be allowed to test and will have to reschedule and pay for their exam.
The above-mentioned check-in process will require that you bring at least one valid and current form of personal identification. This must contain a recent and recognizable photo, your signature, and your full name as it appears on your application information. If there is any missing or incorrect information, you may have to present another ID or not be allowed to enter the testing area.
This a computerized test. Therefore, no personal or testing items such as paper, pencils, or calculators are needed. These and other items such as cell phones, watches and jewelry, outerwear, and handbags are strictly forbidden in the testing area.
An on-screen calculator will be provided during the exam if you need it and a pen and paper will be given as well.
What is Covered?
This exam is broken into three subtests, which can be taken separately. Below is a brief outline of each, including how many and what type of questions will be asked.
Subtest 1 (3 hours given)
Reading, Language, and Literature (26 multiple-choice and 2 constructed response)
Language and linguistics, non-written and written communication, and reading comprehension and analysis.
History and Social Science (26 multiple-choice and 2 constructed response)
World history, United States History, and California History.
Subtest 2 (3 hours given)
Science (26 multiple-choice and 2 constructed response)
Physical sciences, life sciences, and Earth and space sciences.
Mathematics (26 multiple-choice and 2 constructed response)
Number sense, algebra and functions, measurement and geometry, and statistics, data analysis, and probability.
Subtest 3 (2 hours and 15 minutes given)
Physical Education
(13 multiple-choice and 1 constructed response)
Movement skills and movement knowledge, self-image and personal development, and social development.
Human Development
(13 multiple-choice and 1 constructed response)
Cognitive development from birth through adolescence, social and physical development from birth through adolescence, and influences on development from birth through adolescence.
Visual and Performing Arts (13 multiple-choice and 1 constructed response)
Dance, music, theatre, and visual art.
If you are taking all three subtests at once, you will be given 5 hours total to complete all of them. The subtests are presented one at a time and are not timed individually. You may work on them in any order.
There is no penalty for guessing so be sure to answer every question. Each subtest may include pretest questions that are not counted towards your score. These will be unidentified and scattered throughout your exam.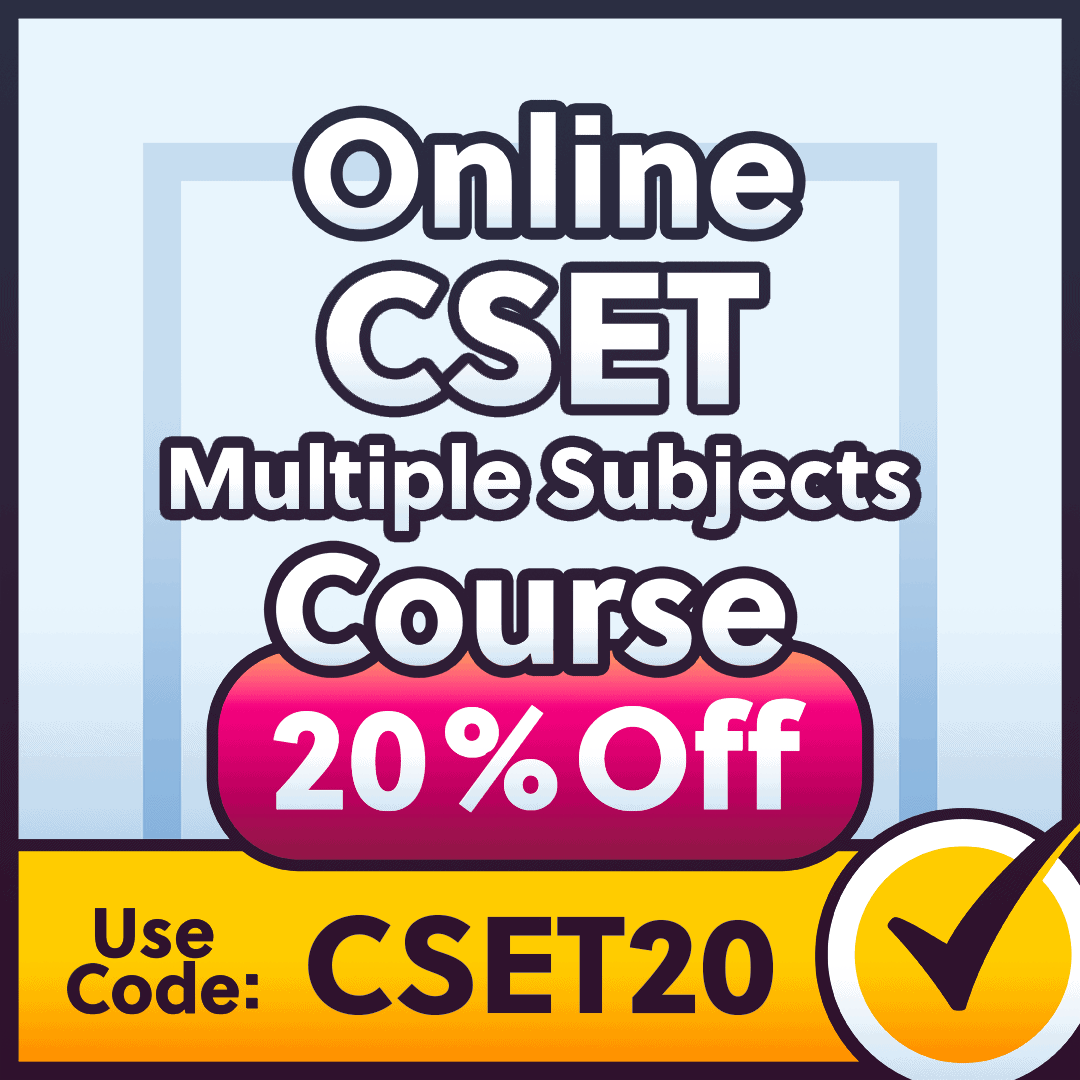 How is it Scored?
Scores are available online at 10 pm PST on the test results date you were given when you registered. This is typically within five weeks of your taken exam. These will be available for up to two years through your account.
Your official score report will include your pass/fail status only unless you failed the exam or one of its subtests. In that case, your score report will also include your subtest score as well as diagnostic
information about your performance on each subtest taken.
Your raw score (number of correctly answered questions) is converted to a scaled score on a range from 100 to 300. You will need to have a score of at least 220 on each subtest to be considered passing.
Your scores, when they are made available will be automatically sent to the CTC and any institution that was indicated during your registration.
If you do not pass, you may choose to retake the exam or one of its subtests until you pass it. However, you can only do so after waiting at least 45 calendar days from your last attempt. If you only need to retake one or two subtests, you will have to re-register for the entire exam to gain access to it.
CSET Multiple Subjects Prep Course
If you want to be fully prepared, Mometrix offers an online CSET Multiple Subjects Prep Course. The course is designed to provide you with any and every resource you might want while studying. The CSET Multiple Subjects Course includes:
Review Lessons Covering All the Topics
700+ CSET Multiple Subjects Practice Questions
More than 1350 Electronic Flashcards
Over 380 Instructional Videos
Money-back Guarantee
Free Mobile Access
and More!
The CSET Multiple Subjects Prep Course is designed to help any learner get everything they need to prepare for their CSET exam; click below to check it out.
How Can I Prepare for the CSET Multiple Subjects Test?
We believe that different learning styles require different tools for success. We have compiled a list of the best study guides, flashcards, and practice tests that we've found on the market. Some of these guides have review videos, for you visual learners out there. Others have practice tests, which have been proven to increase student scores by a whole letter grade (in some cases more than that)!
Top Study Guides:
High Quality Flashcards:
Best Prep Course: