The Certified Professional in Healthcare Quality Exam is computer-based and consists of 140 multiple-choice questions. Of the 140, only 125 will count towards your score. You will have three hours to complete the exam.
If you require special testing accommodations for conditions that are covered under the Americans with Disabilities Act, you can make this request in writing. This request must be made at least 45 days before your exam is scheduled.
Accommodations such as wheelchair access, reader, recorder, extended testing time, a separate testing area, and zoom text font size are available.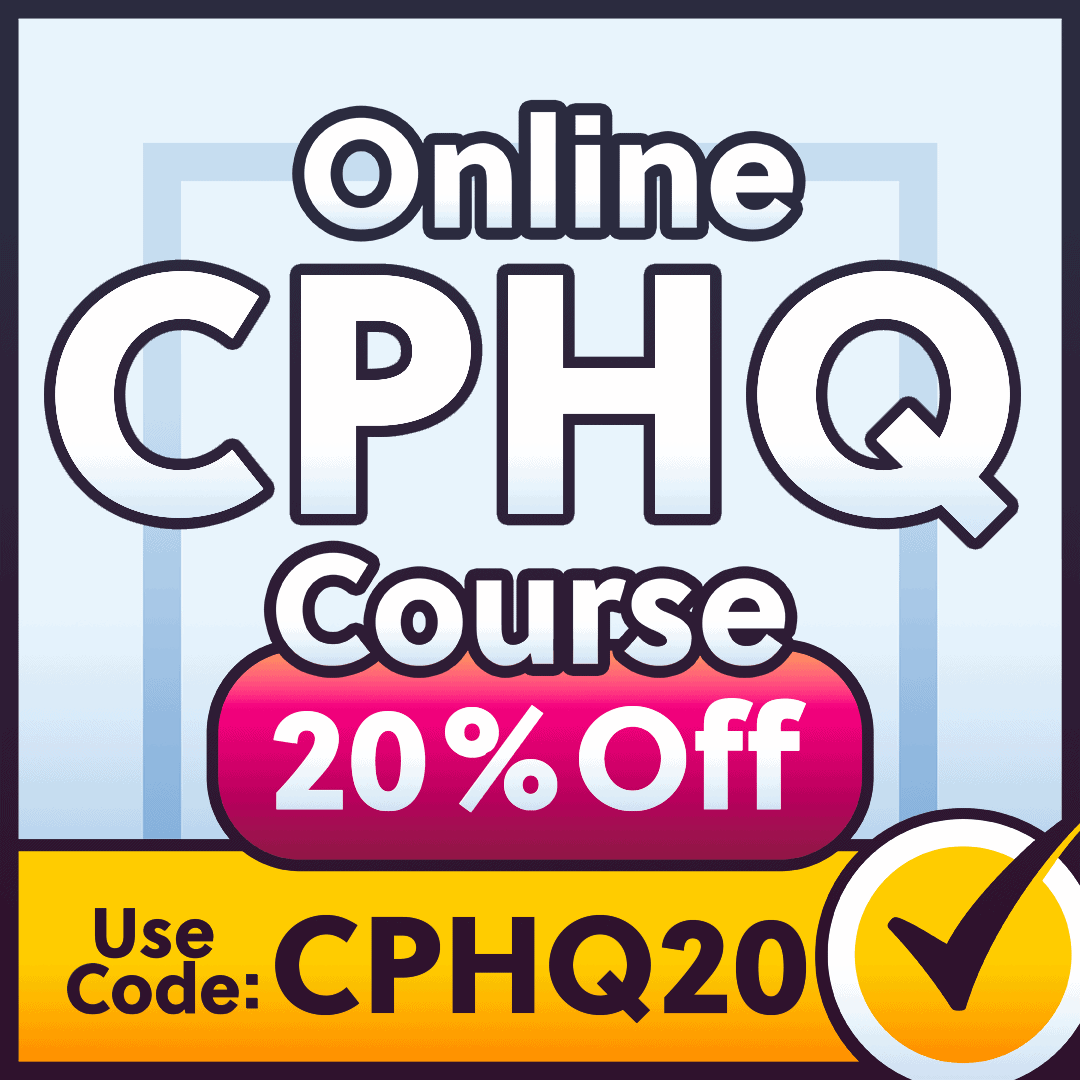 The questions of this exam are based on what cognitive levels?
The first is recall. This is the ability to remember previously learned material.
The second is application. This is the ability to use previously learned material in new ways.
The third is analysis. This is the ability to break down information to find relationships between different components.
What topics are covered on this exam?
Quality Leadership and Integration (19 scored questions)
Performance and Process Improvement (27 scored questions)
Population Health and Care Transitions (11 scored questions)
Health Data Analytics (26 scored questions)
Patient Safety (18 scored questions)
Quality Review and accountability (16 scored questions)
Regulatory and Accreditation (8 scored questions)
How can I register?
The most convenient way to register is apply and pay online, with a credit card. If not doable for you, you also have the option of printing and completing a paper application, then mailing it along with the fee payment via check. If you pay with a check, you will incur an additional $25 fee.
Once you've applied, you will receive an email with instructions for scheduling your exam. You will also be assigned a 90-day period in which you are allowed to take the exam.
What is the cost of taking this exam?
The cost of taking this exam as a member of the Healthcare Quality Certification Commission is $423. Non-members will be charged $529.
What are the testing dates and locations?
Testing for this exam is offered on a continuous basis, Monday through Friday, with the exception of New Year's Day, Dr. Martin Luther King, Jr. Day, Memorial Day, Independence Day, Labor Day, Thanksgiving Day and the Friday following Thanksgiving, Christmas Eve, and Christmas Day. There are many test centers in the United States and other countries.
What should I do the day of the exam?
Arrive for your exam on time. Getting there 15 minutes late, will prevent you from being able to take the exam.
Bring two forms of identification. One should include your name, signature, and photo. The other must have your name and signature.
A calculator is not necessary or allowed for this exam.
Items such as coats, hats, and watches are prevented from the testing area.
What happens after I take the exam?
After completing the exam, you will receive an unofficial score report before leaving the test center. If you pass the exam, you will receive a certificate, ID card, and pin within 6 to 8 weeks of completing the exam.
What happens if I don't pass the exam?
After a 90-day waiting period, you can re-take the exam. You are allowed to take the exam up to three times in a 12-month period. If you do not pass after the third attempt, you must wait 12 months from the date of your last attempt, to reapply.
How Can I Prepare for the CPHQ Test?
We believe that different learning styles require different tools for success. We have compiled a list of the best study guides, flashcards, and online courses that we've found on the market. Some of these guides have review videos, for you visual learners out there. Others have practice tests, which have been proven to increase student scores by a whole letter grade (in some cases more than that)!
Top Study Guides:
Best Online Course:
High-Quality Flashcards: