The California Basic Educational Skills Test (CBEST) is used by the state of California to assess your basic reading, mathematics, and writing knowledge. The test consists of three separate tests, reading, mathematics, and writing, and you must pass all three exams to pass the CBEST to obtain your license to teach in public schools.
Test delivery methods, registration, and cost
The CBEST exam consists of three sections: Reading, Mathematics, and Writing. You can register to take one, two, or all three sections in one testing appointment. Regardless of how many sections you take, you are allowed four hours to complete the exam.
You have two options for test delivery—computer or paper. Computer-based testing appointments are available year-round, Monday through Saturday. Paper-based testing has five set testing appointments throughout the year.
Registration for the CBEST exam is completed online. The computer-based exam is $41.00 plus $61.00 for the computer-based test service fee. The paper-based exam is $41.00. The fee is per registration, regardless of the number of sections registered. You will save money and time if you register for all three sections at one appointment. If you choose the paper-based test, you are registered for all three sections. Your registration can be paid via credit or debit card. Once your registration is accepted, you have one year to schedule your exam.
Test design
You have four hours to complete one, two, or all three sections of the CBEST, regardless of test delivery method. The individual sections are:
Reading
The reading section consists of 50 multiple-choice questions that assess your ability to understand information presented in written passages, tables, and graphs. Questions in the reading section require you to use two skill factors – critical analysis/evaluation, and comprehension and research skills.
Mathematics
The mathematics section consists of 50 questions that require you to solve mathematical problems. The questions in this section assess your skills and knowledge with estimation, measurement, and statistical principles; computation and problem solving; and numerical and graphic relationships. The majority of the questions are formed as word problems, and calculators are prohibited.
Writing
The writing section consists of two essays used to exhibit your ability to write effectively. One question asks you to analyze a situation, and one question asks you to explore a personal experience. Neither question requires the demonstration of specialized knowledge.
Each subtest requires a scaled score of 41 or a combined scaled score across all three subtests of 123 to pass.
After you register for the exam, an admission ticket is emailed to you. The admission ticket includes information on your reporting time, date, location, and reporting instructions. Print the ticket and bring it with you on test day. Instructions on the ticket include the identification you need to bring as well as what is and is not allowed at the testing center. If you are taking the paper-based exam, bring several sharpened number two pencils (mechanical pencils and pens are not allowed) as they are not provided.
For the computer-based exam, you have a 15-minute tutorial and you are provided an erasable notebook and pen. Any notes you make on your examination booklet for the paper-based exam is not scored so be sure to mark your responses correctly.
During your test, you are allowed bathroom breaks but keep in mind that any time used for a break comes out of your total time allowed. When you have finished your exam, all testing materials are collected.
Exam results
The computer-based exam provides immediate scoring of the reading and mathematics section. Your score of the writing section is provided to you within two weeks of completing the section. Results from your paper-based test are sent to you three weeks after you sit for the exam.
Each section is based on a scale of 20 to 80. Your scores on the reading and mathematics sections are derived from the total number of questions you answered correctly. The score on the writing section is determined by evaluating each essay independently. The independent scores are then added to obtain your total score for the writing section. Your total score is a combination of the scores from the three sections. A combined score of 123 is required to pass.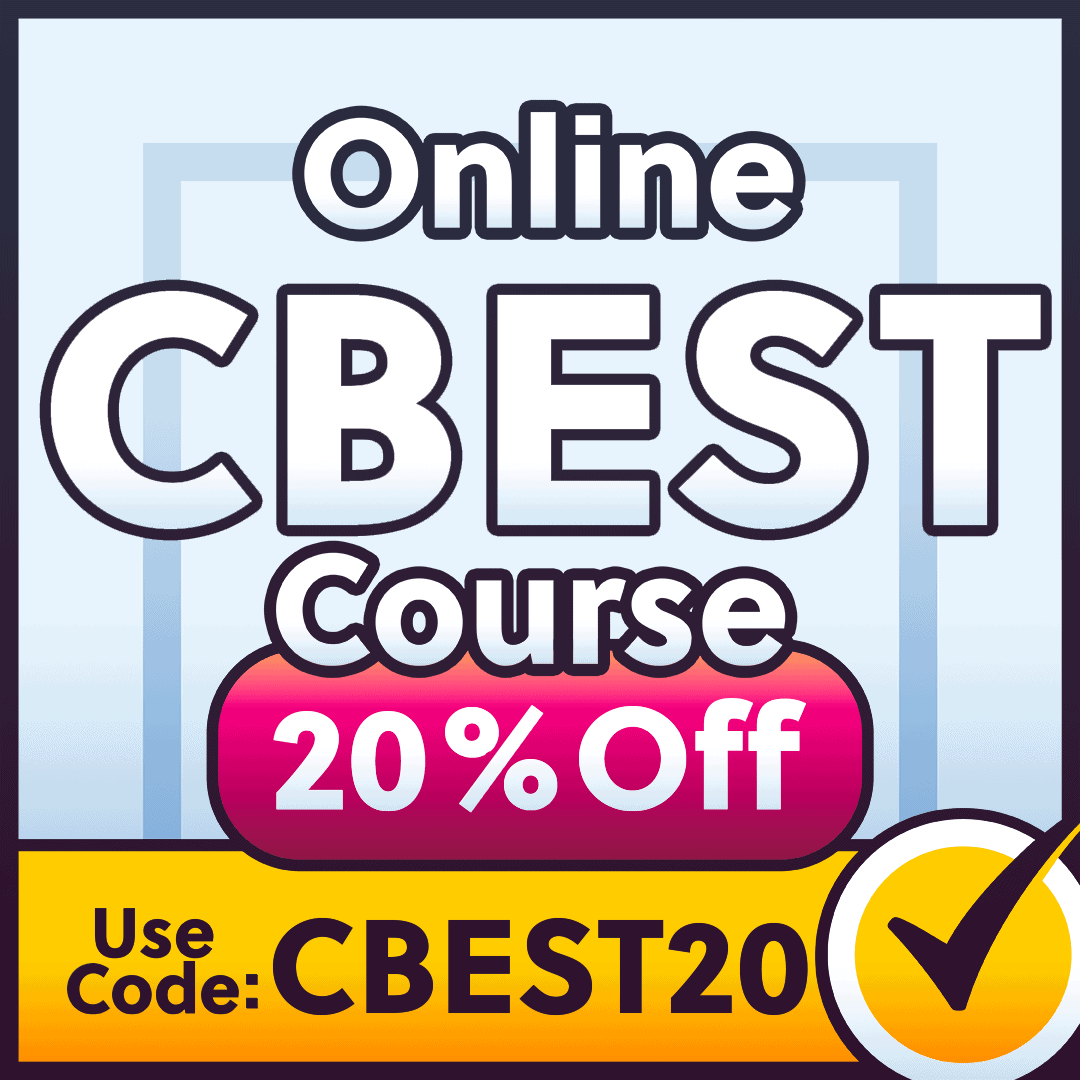 We believe that different learning styles require different tools for success. We have compiled a list of the best study guides, flashcards, and practice tests that we've found on the market. Some of these guides have review videos, for you visual learners out there. Others have practice tests, which have been proven to increase student scores by a whole letter grade (in some cases more than that)!
Top Study Guides:
High Quality Flashcards:
Best Online Course:
Other Helpful Resources: