GRE Verbal Practice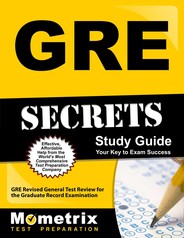 Ace the GRE test using our GRE exam study guide with practice questions.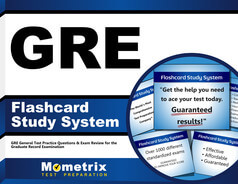 Quickly Solve Difficult GRE Test Questions with the GRE Flashcard Study System.
1. What is the best antonym for formal?
dressy
function
casual
floral
2. What is the best antonym for melancholy?
disgusted
depressed
degenerate
joyous
3. What is the best antonym for sanguine?
pessimistic
bloody
ghoulish
effulgent
4. What is the best antonym for veracity?
hunger
intensity
inaccuracy
ascetic
Analogies
5. vex: annoy:: chew: ______
train
hex
munch
enjoy
6. lord : vassal :: _____ : slave
serf
fief
month
master
7. slothful : dynamic :: humble : _____
boastful
handle
hurtful
bundle
8. dialect : language :: jazz : _____
musician
saxophone
beatnik
music Sentence completion
9. Try as he might, Fred was unable to entirely _____ sweets.
gamble
foreswear
flounder
grind
10. After a life spent in the city, Ralph took great pleasure in the _____ delights of his new region
choleric
pastoral
jumbled
captious
Answer Key
1. C. A formal event is one to which fancy dress is to be worn, while a casualevent is less dressy.
2. D. Melancholy is similar to sadness.
3. A. To be sanguine is to be hopeful about the future.
4. C. Veracity means truth or accuracy.
5. C. Vex and annoy are synonyms, as are chew and munch.
6. D. A lord rules a vassal, and a master rules a slave.
7. A. Slothful and dynamic are opposites, as are boastful and humble.
8. D. A dialect is a subcategory of a language, just as jazz is a subcategory of music.
9. B. To foreswear something is to renounce it.
10. B. Pastoral means of the country.
For additional information, we recommend you check out these free GRE resources:
Comments: