SAT Writing Practice Questions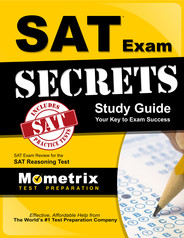 Ace the SAT test using our SAT exam study guide with practice questions.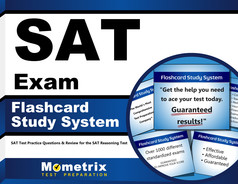 Quickly Solve Difficult SAT Test Questions with the SAT Flashcard Study System.
Read the sentence, and select the underlined part that needs to be changed to make the sentence grammatically correct.
1. Once you get the hang of it, (A) surfing is one of the funnest (B) activities around. (C)
hang of it
funnest
around.
NO CHANGE
2. Tess' (A) shopping list only had three items; (B) red raspberries; fresh, free-range eggs; (C) and whipped cream.
Tess'
three items;
fresh, free-range eggs;
NO CHANGE
3. 'Turn (A) off your lights!' (B) he shouted at there (C) father.
'Turn
lights!'
there
NO CHANGE
4. If only he had (A) listened to the words of his mother, he wouldn't be (B) in this silly situation. (C)
If only he had
he wouldn't be
this silly situation
NO CHANGE
5. Him and his sister (A) ran and ran, (B) but they could not seem (C) to get away from the pack of dogs.
Him and his sister
ran and ran
could not seem
NO CHANGE
Read the sentence, and then select the version of the underlined section that makes the sentence clear and correct.
6. In order a great leader to be, a man must first be able to master himself.
In order to be a great leader,
Such as a great leader,
The man is a great leader,
NO CHANGE
7. In the last fifty years, those who from the ground up built the business have been replaced by a new generation.
in which the business was built from the ground up
those whose business was ground up
those who built the business from the ground up
NO CHANGE
8. If you do not believe my claim, you should have the decency to say so.
to say so you should have the decency.
you should have the decency to say, 'so.'
you should have the decency, to say so.
NO CHANGE
9. In the final analysis, can one color to be really said better than another?
to be said really
really be said to be
really said be to be
NO CHANGE
10. 'If he had been born last year, I could have borne it better,' she said.
borne____born
bourne____borne
born____bourne
NO CHANGE
Answer Key
1. B. The words most fun should be used instead of funnest.
2. B. A list of this kind should be introduced with a colon rather than a semi-colon.
3. C. The word their should be used rather than there.
4. D. This sentence is correct as written.
5. A. The correct form would be he and his sister.
6. A. This version restores the sense to the sentence.
7. C. Although the sentence as it is written is not technically incorrect, version C is easier to read because it puts the verb clause who built the business in front of the relative clause from the ground up.
8. D. This sentence is correct as written.
9. B. Though none of these versions produce an especially elegant sentence, version B is the only one that at least makes sense.
10. D. This sentence is correct as written; born refers to a birth, while borne refers to something endured. 
For additional information, we recommend you check out these free SAT test resources:
Comments: